Car Questions
RepairPal is your advocate for car care advice and guidance
/
/
/
/

trying to figure out how t...
trying to figure out how to reinstall the serpentine belt which popped off
(2000 Mercury Sable)
serpentine came off pulleys no reason
its a new belt not broken and all pulleys move
havent a clue no matter how easy its supposed to be
spent 6 hours for something that i know is a five min job so pls advise
Displaying
2
answers &
2
comments
Do you want to spend another six hours re-installing the belt...again? Find the reason WHY it popped off the first place and FIX that first! Then you can worry about installing the belt.
should be a diagram on the front strut tower or the top of the rad cradle
RepairPal estimates are guaranteed at over 2,000 quality certified locations nationwide.
Learn more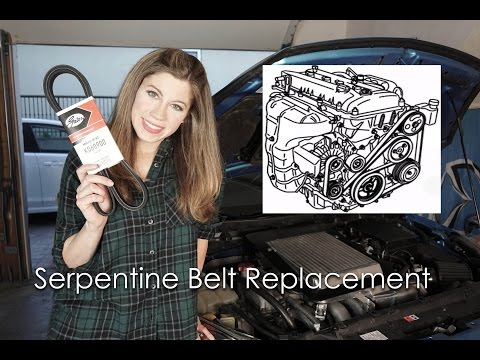 Whether your serpentine belt is squealing or you are performing preventative maintenance, follow our step-by-step guide to replace a worn belt on most vehicles.
View answers to similar questions from RepairPal's community of auto experts and enthusiasts.
Overheating at any speed, heater blows hot for a short time then cold. No noticeable loss of coolant. Thermostat was ...
was driving speed up then theft light came on it stop the car key was stuck in it not now , I started the car put...
Didn't find what you were looking for?