Car Questions
RepairPal is your advocate for car care advice and guidance
/
/
/
/

How do you adjust the fan b...
How do you adjust the fan belt tension on a 1999 Isuzu Vehicross?
(1999 Isuzu VehiCROSS)
fan fell off and I am trying to put it back
Displaying
1
answers &
0
comments
If the fan fell off the water pump or an idler is most likely worn.One belt drives all components at the front of the engine the tensioner is on the passenger side of the engine above the alternator but you need to route the belt correctly. There is a company that independent auto repair shops get their information from, this same information is available inexpensively for people that work on their own cars.. The information is year make and model specific, covering repair procedures, torque specifications, fluid capacities and specifications, service bulletins, component locations, wiring diagrams ect.... Alldata is very easy to navigate http://bit.ly/AllData_Repair_Manuals_Online
RepairPal estimates are guaranteed at over 2,000 quality certified locations nationwide.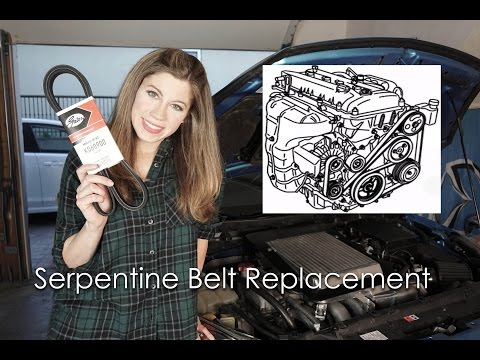 Whether your serpentine belt is squealing or you are performing preventative maintenance, follow our step-by-step guide to replace a worn belt on most vehicles.
View answers to similar questions from RepairPal's community of auto experts and enthusiasts.
How much to pull heads and pan then to pull pistons, bore to standard diameter, replace pistons/rings and reassemble ...
Didn't find what you were looking for?