Car Questions
RepairPal is your advocate for car care advice and guidance
/
/
/
/

Vibrates and shakes when i ...
Vibrates and shakes when I turn right at slow speed
(1999 Ford Explorer)
I just replaced the serpentine belts and one pulley (lower left as you look at it) because the pulley froze up. Now it vibrates and shakes when I turn right at slow speeds. The power steering does not squeal and I don't hear anything out of the ordinary when it happens. I even had somebody do it as I looked under the hood and the belt and pulley system looks fine, nothing lose.
Displaying
1
answer &
0
comments
The belt tensioner can cause these types of problems. Did you replace the whole tensioner or just the pulley? You can check the tensioner by pulling on it when the engine is off. It should move back and forth smoothly and pretty easily. If it feels hard to move or has roughness in its travel, then that is a bad sign. When ever I have a Ford that has a bad belt pulley, I won't do the repair with out replacing whole tensioner. It is often the tensioner that wipes out the pulley. By the way, it is too subtle to see with the naked eye when the motor is running.
RepairPal estimates are guaranteed at over 2,000 quality certified locations nationwide.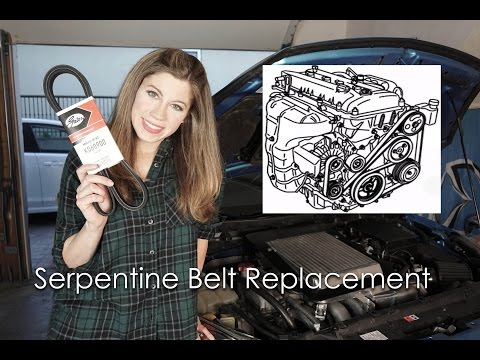 Whether your serpentine belt is squealing or you are performing preventative maintenance, follow our step-by-step guide to replace a worn belt on most vehicles.
View answers to similar questions from RepairPal's community of auto experts and enthusiasts.
Didn't find what you were looking for?