Car Questions
RepairPal is your advocate for car care advice and guidance
/
/
/
/

Serpentine belt replacement
Serpentine Belt Replacement
(1997 Chevrolet Cavalier)
Is there instructions available on how to replace the Serpentine Belt?
Displaying
3
answers &
0
comments
should be a diagram on the underside of the hood as to how the belt goes on. will need a serpentine belt tool to release the tensioner pully. there is not enough room to get a standard size ratchet on the pulley
You might be able to find them at autozone.com, they have some free repair manuals, or try chiltonpro.com.
Go to WWW.EHOW.COM/VIDEO and type in How to change a serpentine belt. You will see a series of videos talking about the auto tensioner or Jack Screw type of belt and how to install either.
RepairPal estimates are guaranteed at over 2,000 quality certified locations nationwide.
Learn more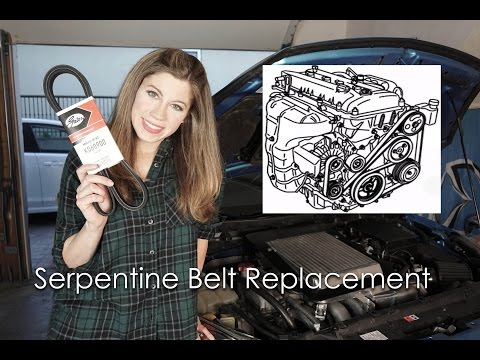 Whether your serpentine belt is squealing or you are performing preventative maintenance, follow our step-by-step guide to replace a worn belt on most vehicles.
View answers to similar questions from RepairPal's community of auto experts and enthusiasts.
Replaced broken serpentine belt car started right up , came out an hour later,tried to start car nothing just tries t...
I went and had my belts replaced they charged me for 2 serpentine belts and an alternator drive belt. And my car stil...
Didn't find what you were looking for?