Car Questions
RepairPal is your advocate for car care advice and guidance
/
/
/
/

Replacing wtr pump,do u hav...
Replacing wtr pump,do u have 2 remove timing belt or just drive belt?
(1997 Toyota Corolla)
im trying to replace my water pump for the first time on my own. kinda scared because i know u have to remove the drivebelt or timing belt in order to remove the water pump. scared cause i know if i have to remove the timing belt i have to put it back exactly the same way it came off or i could cause some serious damage to the engine, just wanted to know the simplest way to perform the task at hand. please help
Displaying
2
answers &
6
comments
The accessory belt does drive the pump but part of it is behind the timing belt whitch will have to be removed to access the pump. More than meets the eye here. Look at the new one.
Replace the timing belt also since it will be off already! This is NOT an interference engine so no damage will occur if the timing is not right but it wont run then either!! I bet there is a video on youtube on how it's done, check to see. I have done a bunch of them and own one.
If you are unsure at all, have this done because it is a bunch of work wasted if it leaks! And that is very possible for it is hard for a diy'er to get it right, just saying.
It runs on the serpentine, or accessory belt. No Worries.
RepairPal estimates are guaranteed at over 2,000 quality certified locations nationwide.
Learn more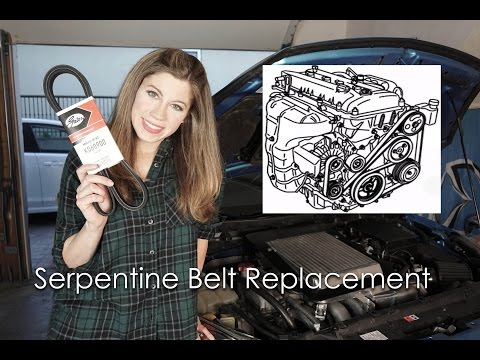 Whether your serpentine belt is squealing or you are performing preventative maintenance, follow our step-by-step guide to replace a worn belt on most vehicles.
View answers to similar questions from RepairPal's community of auto experts and enthusiasts.
Sometimes it shifts fine but mostly bad shifts from 1st to 2nd (hard shifts) I have checked everything lock up sylini...
Can a exhaust manifold leak affect the way the truck heats such as inside the cab. For example I could let my truck s...
Didn't find what you were looking for?