Car Questions
RepairPal is your advocate for car care advice and guidance
Replace drive belt
(1998 Toyota Sienna)
How do i change my AC, Power steering and other belts
Displaying
2
answers &
0
comments
Air compressor/alternator belt for 1998 Toyota Sienna. There is a bolt in front of the alternator, size 12. Loosen this bolt until you can remove the old belt and replace with a new one. It takes about 15 minutes to do it. Since a new one only cost about $30; replace it with a new one. Once the belt being put in place, tighten the bolt and then you are done. Making sure the belt is not too tight.
I would try auto repair guides on autozone.com or a more complete manual for your vehicle on alldata.com
RepairPal estimates are guaranteed at over 2,000 quality certified locations nationwide.
Learn more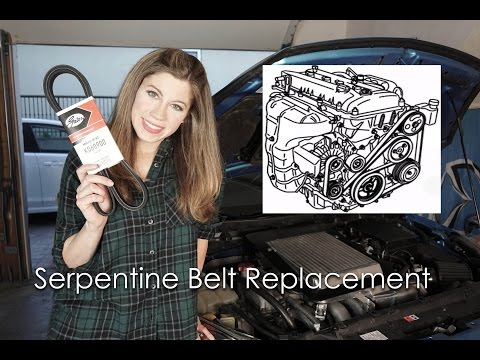 Whether your serpentine belt is squealing or you are performing preventative maintenance, follow our step-by-step guide to replace a worn belt on most vehicles.
View answers to similar questions from RepairPal's community of auto experts and enthusiasts.
My car was sputtering for a brief moment yesterday but corrected itself I figured it was just time for a tune up but ...
I have a 2005 nissan pathfinder with 104,000+ miles. right now i am experiencing low gas mileage with 10.9 MPG. Its b...
Didn't find what you were looking for?