Car Questions
RepairPal is your advocate for car care advice and guidance
/
/
/
/

Not starting, key stuck in ...
Not starting, key stuck in ignition
(1992 Pontiac Bonneville)
Today when I turned the key in the ignition it didn't start. Once I had had a loose battery terminal but I double checked and the terminal was tight and the battery had a good charge. When i turned the key the lights worked but I didn't hear a click from the starter even. Then I couldn't get the key to come out. It would turn forward all the way and the dash lights and everything worked, but when I turned it back it wouldn't come back to the final spot and release the key. Someone said it might be that the chip in the key is bad and the anti theft thing went off, but shouldn't that reset itself after a little bit? I still can't get it to turn over and the key is still in there. How do I either get it to start so I can get it to the garage or get the key out so I can use a different one? Also, can anyone just confirm that the key/antitheft issue sounds like a good diagnosis? Thanks.
Displaying
1
answers &
0
comments
Hello Coraopolis. Lived across the river for 20 years.

Based on your description of your concern - no cranking, no clicking even, and the key not coming out -- my guess is that the shifter is not seating fully in park, or the sensor that tells the computer what gear you are in is not registering "park". At the same time, the shift interlock is not allowing the shifter to lock and not allowing the key to come out as a result. Just a theory; would have to see it first hand to know.

Try moving your shifter around with your foot on the brake and the key in the "on" position. Even maybe hold the key in the crank position and move the shifter through D and N and R and P. You may get lucky and the car may start.

I do not feel like you have an anti-theft problem.

Best of luck!
RepairPal estimates are guaranteed at over 2,000 quality certified locations nationwide.
Learn more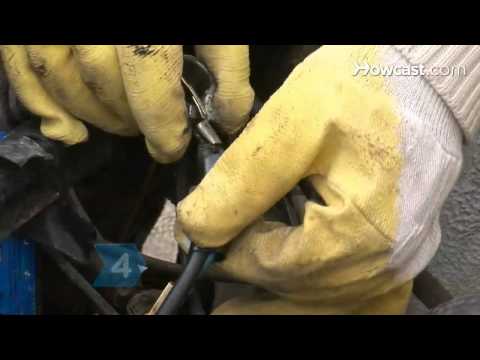 Follow these simple, step-by-step instructions to clean corrosion from car battery terminals, complete with pictures and video, from our automotive experts.
View answers to similar questions from RepairPal's community of auto experts and enthusiasts.
Noticed a clicking sound when breaking and taking off. It disapated with acceleration. Two days later it wouldn't tur...
My key will not come out of the ignition. It will start and stop, but will not release. How long have you had thi...
Didn't find what you were looking for?