Car Questions
RepairPal is your advocate for car care advice and guidance
/
/
/
/

Lexus radiator, timing/wate...
Lexus radiator, timing/water/drive belt
(2003 Lexus GX470)
I took my Lexus 2003 GX470 in for routine maintenance at a Lexus dealership. It has <57,000 miles. They found a leaking radiator. Though I have not noticed the red colored radiator fluid in my garage floor, they were able to show me where it was leaking and I got radiator fluid on my finger when looking under the car with the tech. It looks to be a slow leak. Estimate to replace the radiator was $1227.

They also told me that I needed to change my timing belt or risk catastrophic damage to the engine should the belt snap. I later verified on my owner's manual, which suggests changing the timing belt every six years or 90,000 miles. The dealership also recommended that the water belt and drive belt be changed at the same time, as those are a "package deal" when the timing belt is changed. However, I don't see the water or drive belt change as part of the same six year/90K mile recommendation in the owner's manual. Estimated price: $1543.

Does the timing belt need to be changed due to the time even even though the mileage is low?
If so, is it true that the water and drive belts need to be changed at the same time as the timing belt? Why?
Do either / both of these changes (radiator, belts) need to be changed at a Lexus dealership?
Any ideas of what these changes might cost at non Lexus dealership?
Does anyone have recommendations of a non-Lexus dealership that can do this type of work on Lexus autos in the Boston area?

Thanks!
Displaying
1
answers &
0
comments
Yes timing belt should be replaced every 6-yrs or 90K miles, should also replace water pump, tensioners, bearing, thermostat, serpetine belt, all fluids: front and rear drive axle fluids(royal purple synthetic) Transmission fluid use Toyota ATF WS fluid only, new antifreeze, spark plugs, also all oil,air,cabin filter. Dealer charges $2,000.00 to $2,400.00 it's worth getting done, if timing belt brakes your valves would be bent instantly.
RepairPal estimates are guaranteed at over 2,000 quality certified locations nationwide.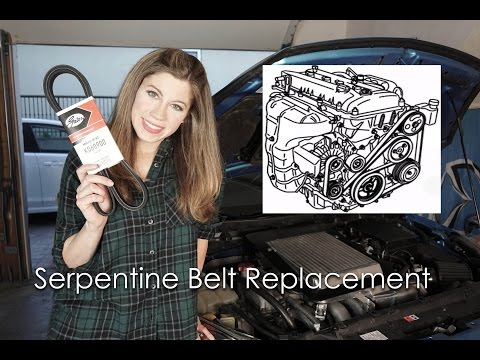 Whether your serpentine belt is squealing or you are performing preventative maintenance, follow our step-by-step guide to replace a worn belt on most vehicles.
View answers to similar questions from RepairPal's community of auto experts and enthusiasts.
It just turn over want start after replacing the fan assembly
Made alarge pop the other day and radio was off next morning my battery was dead
Didn't find what you were looking for?