Car Questions
RepairPal is your advocate for car care advice and guidance
/
/
/
/

Is this maintenance record ...
Is this maintenance record normal or is it a lemon?
(2001 BMW 530i)
I am about to buy a 2001 BMW 530i for $9,500 with 95,000 miles.

It has been serviced by a BMW main dealer and I just got a copy of the service records from the dealer listing what has been done over the last few years.

The current owner spends between $2,000 and $2,800 on average, on maintenance every year, so far the following work has been done and on these years:

External Temp Senors (2010)
Oil filter housing gasket (2010)
Fan Belts (2010)
Electrical System Final Stage (2010)
Reseal Oil Filter Housing (2010)
Oil Pipe (2010)
New Battery (2010)
All new Tires (2010)

Water pump (2008)
Thermostat & Housing (2005) & (2008)
Various Wiring Loom Tears (2005) & (2008) & (2010)
Front Brakes & Rotors (2008)

Valve Cover Gasket (2007)
Washer Pump & Housing (2007)
Expansion Tank (2007)

Drive Belts (2006)
Power Stearing Hose (2006) & (2008)
Front Coupled Suspension (2006)
Real Ball Joints (2006)

Camshaft Sensor (2005)

No history before this.

This seems like a LOT of work & in total ads up to about $8k (50% of which is labor)!

Is this list of repairs & cost normal?

Do it look like any major parts might need replacing soon that have not been done?

Really afraid this might indicate I am buying a lemon!

Thanks for any advice.
Displaying
2
answers &
0
comments
This really seems like an awful lot of maintenance to be performed to me as well. It would make me a bit nervous.

Check out the common problems page on RepairPal and see how they match up. That may give you more insight: http://repairpal.com/bmw-530i-2001/common_problems
No, almost everything on the list is proper maintenance, especially from a dealer service center. Most of the other things are common failures on this car. Don't be afraid, but remember that BMW is short for 'Break My Wallet'
RepairPal estimates are guaranteed at over 2,000 quality certified locations nationwide.
Learn more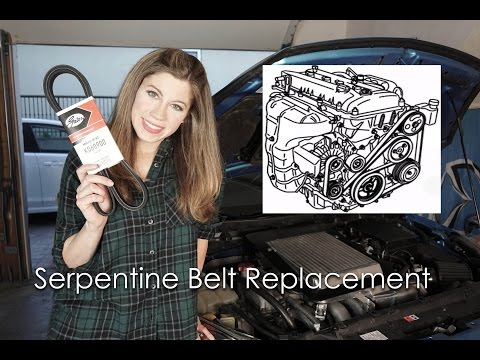 Whether your serpentine belt is squealing or you are performing preventative maintenance, follow our step-by-step guide to replace a worn belt on most vehicles.
View answers to similar questions from RepairPal's community of auto experts and enthusiasts.
Sometimes it shifts fine but mostly bad shifts from 1st to 2nd (hard shifts) I have checked everything lock up sylini...
It happens when check engine light is on.But check engine light gos off for a bit and then it works until it comes ba...
Didn't find what you were looking for?