Car Questions
RepairPal is your advocate for car care advice and guidance
/
/
/
/

How to replace the serpenti...
How to replace the serpentine belt
(1993 Ford E-150)
The tensioner has been installed. Where can I get a video showing how to install the serpentine belt.
Displaying
1
answers &
0
comments
Not sure exactly where to get a video -- YouTube? The routing of the belt should be present on a label under the hood. Follow this routing instruction; get a good sized breaker bar and socket to release the spring tension on the tensioner pulley and install the belt.
RepairPal estimates are guaranteed at over 2,000 quality certified locations nationwide.
Learn more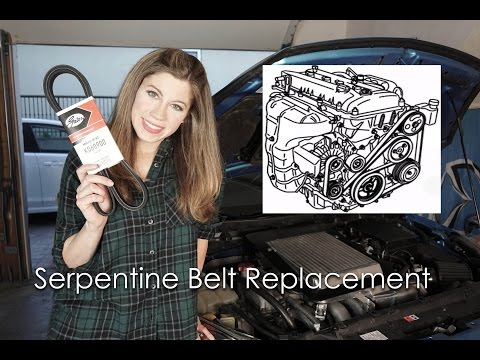 Whether your serpentine belt is squealing or you are performing preventative maintenance, follow our step-by-step guide to replace a worn belt on most vehicles.
View answers to similar questions from RepairPal's community of auto experts and enthusiasts.
I went and had my belts replaced they charged me for 2 serpentine belts and an alternator drive belt. And my car stil...
I have a 2001 Dodge Ram 1500 and my serpentine belt keeps shredding. I have replace the tensioner pulley assembly, bu...
Didn't find what you were looking for?