Car Questions
RepairPal is your advocate for car care advice and guidance
/
/
/
/

How to put on fan belt???
How to put on Fan Belt???
(2004 Ford Freestar)
Its a 4.2 V6 with A/C and i cant get the fan belt on it. The belt is the same as the old one ....help.....
Displaying
1
answers &
1
comments
There should be a picture of how the belt should go on your engine on the front of the engine compartment. Does the new belt number match the belt that you removed? When you stretch out the old belt is it exactly the same length as the new belt? If all of these things match up properly, then you must relieve the tensioner as you are installing the belt. The tensioner usually has a place where you can tighten or loosen the tension on the belt in order to get the belt on the car.
RepairPal estimates are guaranteed at over 2,000 quality certified locations nationwide.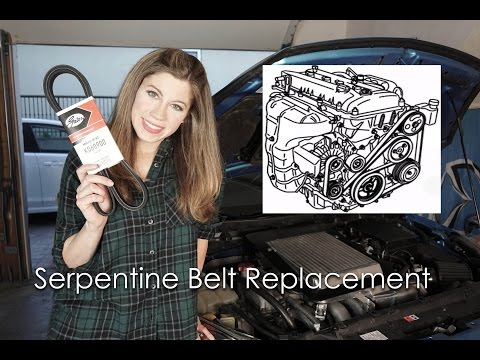 Whether your serpentine belt is squealing or you are performing preventative maintenance, follow our step-by-step guide to replace a worn belt on most vehicles.
View answers to similar questions from RepairPal's community of auto experts and enthusiasts.
When we purchased the van, the serpentine belt began coming off after hitting a large patch of water. father-in-law,...
Didn't find what you were looking for?