Car Questions
RepairPal is your advocate for car care advice and guidance
/
/
/
/

How do you replace a serpen...
How do you replace a serpentine belt
(1995 Buick Skylark)
I turned my car on and found out the serpentine belt is off and the tensioner pully barrings are wemt out.
Displaying
1
answers &
0
comments
Check this link
http://www.2carpros.com/car_repair_information/year/1995/make/buick/model/skylark/1995_buick_skylark_drive_belt_routing_diagram.htm
or
There is a company that independent auto repair shops "buy" their information from that offer a very reasonable service to do it yourselvers. You can get a one week subrcription or year subscription very cheap. The information is year make and model specific repair procedures, service bulletins, component locations, wiring diagrams ect.... great quality information same as the professionals have ,much better than generic workshop manuals from parts stores, much cheaper than the factory manual try http://bit.ly/mitchell_repair_manuals_online
and get an online repair manual subscription.
RepairPal estimates are guaranteed at over 2,000 quality certified locations nationwide.
Learn more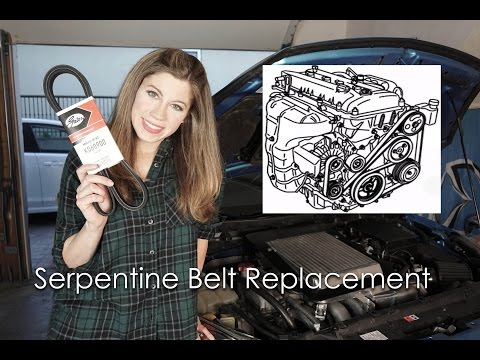 Whether your serpentine belt is squealing or you are performing preventative maintenance, follow our step-by-step guide to replace a worn belt on most vehicles.
View answers to similar questions from RepairPal's community of auto experts and enthusiasts.
I went and had my belts replaced they charged me for 2 serpentine belts and an alternator drive belt. And my car stil...
my old belt tore on outer edge, put new serpentine belt on, slips over few ribs on crankshaft pulley as soon as I sta...
Didn't find what you were looking for?