Car Questions
RepairPal is your advocate for car care advice and guidance
/
/
/
/

How do i release tension on...
Displaying
1
answers &
0
comments
Not sure if this link helps (year is a s close as they had)
http://www.2carpros.com/diagrams/nissan/murano/2004
Look on Youtube you would be surprised as to what videos are up there or at least something close to your Nissan.
Autozone have some popular workshop manuals for free on line once you register (for free) on their website http://bit.ly/autozone_repair_info.
and get an online repair manual subscription.
There is a company that independent auto repair shops buy their information from that the same information inexpensively to do it yourselfers. The information is year make and model specific repair procedures, service bulletins, component locations, wiring diagrams ect.... Alldata is very easy to navigate http://bit.ly/AllData_Repair_Manuals_Online
RepairPal estimates are guaranteed at over 2,000 quality certified locations nationwide.
Learn more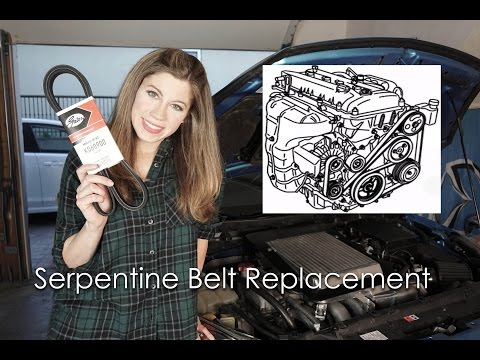 Whether your serpentine belt is squealing or you are performing preventative maintenance, follow our step-by-step guide to replace a worn belt on most vehicles.
View answers to similar questions from RepairPal's community of auto experts and enthusiasts.
Car won't start, won't boost, no dashboard lights, start button flickering, key pod holder flickering, brake pedal wo...
sometimes fan when turned on Will make a squealing noise.turn it off and back on ok. other times it does it again. be...
Didn't find what you were looking for?