Car Questions
RepairPal is your advocate for car care advice and guidance
Displaying
1
answers &
0
comments
Draw a diagram of the fan belt routing first! On fan belt drives all accessories at the front of the engine. The automatic fan belt tensioner at the left side of the engine (looking forward at the crankshaft pulley needs to re rotated clockwise to allow slack in the belt to remove the belt. remove the belt, untension the tensioner on reassembly and correctly re mount the fan belt. Run the engine switch off and ensure belt is aligned correctly.
RepairPal estimates are guaranteed at over 2,000 quality certified locations nationwide.
Learn more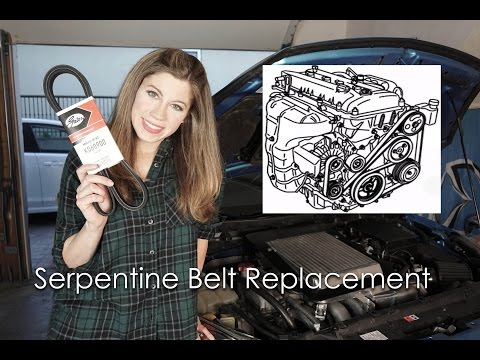 Whether your serpentine belt is squealing or you are performing preventative maintenance, follow our step-by-step guide to replace a worn belt on most vehicles.
View answers to similar questions from RepairPal's community of auto experts and enthusiasts.
Wld an EMC(engine mgmt control) From a 2000 dodge ram 3500 v8 5.2 Work on my 2002 dodge ram van 1500 V8 5.2
had an issue with car last year and found out it was the EMC, replaced last year w/ a after market unit which worked ...
Didn't find what you were looking for?