Car Questions
RepairPal is your advocate for car care advice and guidance
/
/
/
/

Fan clutch and fan belt rem...
Fan clutch and fan belt removel
(1993 GMC Vandura 2500)
im changing water pump,i cant remove the fan clutch,i have removed the 4 bolts holding fan to clutch do i have to un do the 4 bolts to the pully on waterpump first? how do i loosen tension on my belt, there is a adjustment bolt that says load one way do i loosen that

Displaying
1
answers &
0
comments
You have to remove the belt by pulling back on the tensioner and slipping the belt off. You need to remove the fan and clutch together with the fan shroud and then remove the water pump. If the tensioner is glitchy at all, you need to replace it.

RepairPal estimates are guaranteed at over 2,000 quality certified locations nationwide.
Learn more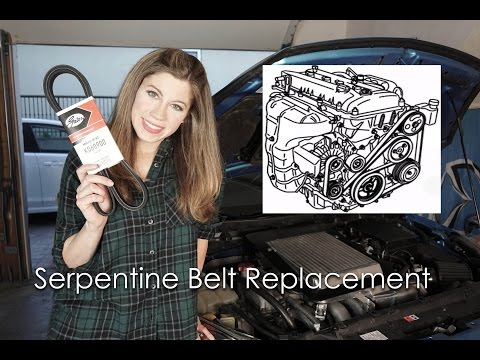 Whether your serpentine belt is squealing or you are performing preventative maintenance, follow our step-by-step guide to replace a worn belt on most vehicles.
View answers to similar questions from RepairPal's community of auto experts and enthusiasts.
is there another sensor and where oil pressure gauge needle go all the way up
Didn't find what you were looking for?