Press Center
RepairPal Press Page
Press & Analyst Contact:
(800) 592 - 9165


RepairPal in the News:
Tips to Save Big on Common Car Repairs
Good Morning America – June 15, 2015
"Tip number one: Know the going rate. Use this free app called RepairPal."
27 Free Apps That Will Save You So Much Money
BuzzFeed – Mallory McInnis - March 20, 2015
"It's bad enough having your car break down, but it's even worse when you're worried you'll be overcharged by a mechanic: RepairPal to the rescue."
The RepairPal App: Your Friend to Help You with Car Repairs
CellPhoneCity.com – Andrew Del Prado - March 13, 2015
"There are a lot of people who do not realize the danger of seeking the lowest possible price for car repair. If you expect a cheap price, then you'd better expect low quality. This is why RepairPal focuses on the fair price instead."
Customer Empowerment: Gain Loyalty in Your Automotive Shop Beyond the First Sale
Motorworld – Jill Trotta - March 2015
"Trust and high levels of customer service are key factors in securing customer loyalty, which translates into ongoing revenue thanks to service maintenance and repairs. "
eBay Begins Selling Auto Repair Services
Ratchet + Wrench – Bryce Evans - March 2015
"When I came to RepairPal three years ago, I saw the transformation taking place in this industry. Consumers just want information, and this is the new way they're gaining it."
Do I Need to Pay a Mechanic Who Didn't Fix Anything?
The Nest – Kay Bosworth - February 15, 2015
"Run an online test at RepairPal to see if the charges for your repairs were appropriate"
50 Emergency Apps: Turn Your Phone into a Life-Saving Device!
My Family Survival Plan - February 11, 2015
"Whether it's an auto emergency, a roadside breakdown, or just a small problem, RepairPal can help."
Top Tech Trends for 2015 by Mario Armstrong, Today Show Correspondant
Nationwide Broadcast – Mario Armstrong - February 6, 2015
"They're like the TrueCar of auto repair"
The Price Must Always Be Right: Cell Phone City's Top 5 Apps for Price Comparison
CellPhoneCity.com – Andrew Del Prado - February 5, 2015
"RepairPal guarantees that you will never guess anymore where to find a good mechanic."
Winter Car Car Tips with The Car Care Coach, Lauren Fix
Fox 2 Morning News Detroit– December 5, 2014
"I have a solution that will empower you...you can actually get a bell curve of the cost!"
Can an App Save You Money on Car Repair?
Fox & Friends – November 10, 2014
"This is an amazing app!" - Kurt 'The Cyberguy' Knutsson
Ways to Save and Keep an Aging Car Safe
ABC World News Tonight with David Muir – November 5, 2014
"Shop around without leaving your home. Use apps like RepairPal to compare repair prices before you take your car into the shop."
Best Road Trip Apps for iPhone/iPad: Planning a Road Trip? Check This Out
iGeeks Blog – September 20, 2014
"RepairPal is one of the must-haves if you've got a vehicle. This app helps you with tips for on-the-spot repairing, calculates fees for the mechanic and even finds you one, if necessary. It's both informational and helpful when you run into vehicle problems."
How to find great used-car deals
Fox News- Jim Travers - July 15, 2014
"To get an idea of what a car will cost to maintain, this site can give you estimates on all kinds of services and repairs."
An End to Gender Discrimination in Auto Repair Shops?
Yahoo Finance - Press Release - September 8, 2014
Worried by Research Findings, RepairPal Conducts Secret Shopper Experiment in Cities Throughout the US.
The Entrepreneurist: Internet Entrepreneur Keeps Car Repair Shops Honest
Business News Daily - Nicole Fallon - May 23, 2014

"Art Shaw has a long history of bringing trust and transparency to industries that are generally distrusted by consumers. After several years in management consulting, the Stanford Business School alum worked with brokerage and banking firm Charles Schwab to launch schwab.com, growing it into one of the first billion-dollar online businesses. Shaw also successfully ran and sold myCFO, as well as an online advertising company."

7 Safety Tips for Memorial Day Travel
The Boston Globe - Katherine Rushlau - May 22, 2014
"With Memorial Day just days away, AAA announced its expected travel forecast to reach 36 million travelers. Of those people, 31.8 will use a car. Avoid vehicle hiccups by planning and preparing ahead of time. Here are seven road trip tips we rounded up from AAA, RepairPal, and Safekids.org."
APPsolute Must Roundup: Car Apps
WSVN News Broadcast - Craig Stevens - May 21, 2014
"We all have had car trouble. RepairPal is an app that helps you get an estimate of what it should cost to repair your car. Compare RepairPal estimates with local shops so they don't overcharge you to fix the problem."
Online resources for recalls, vehicle defects
Milwaukee Journal Sentinel - Gitte Laasby - May 18, 2014

"You also can see the problems that owners of your car model experience at Repairpal.com."
The Apps You Need For the Best Road Trip Ever
PopSugar - Nicole Nguyen - May 14, 2014
"RepairPal is an app that will get you out of tricky situations."
Find the Best Price on Car Maintenance With RepairPal
Brokepedia – Kristin Wong - May 14, 2014

"Let's talk about a new one I've discovered to help save money on car maintenance: RepairPal. It's pretty simple to use. It estimates car maintenance prices, finds shops in your area, helps keep track of your repairs–it even offers roadside assistance."
7 Ways to Keep Car-Maintenance Costs Down
Consumer Reports - Anthony Giorgianni - May 13, 2014

"When it comes to performing regular maintenance on your car or truck, knowing a few tricks can save you hundreds of dollars."
RepairPal App: There When You Need Help Most
The News Wheel - April 22, 2014

"Need to find a mechanic near you? RepairPal can do it. Need roadside assistance? RepairPal can do it, too. Need an estimate for a repair? Well, what do you know—RepairPal does that, too."
Website hopes to improve image of auto repair
One News Now – Chris Woodward – April 14, 2014

"This is the second annual survey from RepairPal, an organization founded in 2007 by automobile enthusiasts and entrepreneurs "frustrated by the expensive and tedious process of fixing and maintaining their vehicles." As a result, RepairPal certifies shops based on trained employees, the types of parts and tools used, as well as warranties offered."

MarketWatch: How Do Consumers Feel About Repairing Their Cars?
MarketWatch - April 11, 2014
Guest Art Shaw, CEO of RepairPal, discusses the results of RepairPal's second annual car repair survey
7 Reasons We'd Choose Smartphones Over Cars
Mashable – Johana Desta – April 2, 2014
"If you had to decide, which would you rather live without — your car, or your smartphone?"
Car Repair: RepairPal to the Rescue
Shebuyscars.com – Judy Antell – April 2, 2014

"RepairPal, a source for local auto repair shops and service, just released its Second Annual Car Care survey. The survey finds high levels of anxiety associated with car ownership and repairs."
You're only as good as your reviews
Parts & People – Steve Sharp – April 1, 2014

"Just as it takes proper diagnostics to keep customers' vehicles performing, it takes regular business diagnostics to keep a repair shop moving forward, said Dave Frank, owner of Frank's Auto Service, who uses third-party resources to monitor customer feedback, while RepairPal and Diamond Certified monitor business performance and supply regular customer referrals."

What Entrepreneurs Can Learn From this Car Repair App
Entrepreneur – Adam Toren – March 6, 2014

"There are few relationships that require more trust and honesty than that between you and your mechanic. When you move to a new place or buy a new model of car, you need someone you can rely on and whose business practices are ethical. You can ask your friends, or hope the Yelp reviews are honest, but what if you want something more substantial to base your mechanic choice on?"
Survey: When it comes to car repairs, use common sense and don't be a millennial

PandoDaily - Cale Guthrie Weissman - February 6, 2014
"According to a survey released by the company RepairPal, young people may not care so much for their cars. At least not in many mechanics' estimations. The survey queried 162 auto repair shop owners about trends in their services and general awareness of their clientele. And, I guess unsurprisingly, millennials aren't the most attentive car owners."
RepairPal Survey Reveals Repair Trends

Rachet + Wrench – February 6, 2014
"RepairPal released the results of its Certified Shop Index on Tuesday, which surveyed 162 auto repair shop owners within RepairPal's Certified Shop Network."

10 Great Smartphone Apps for Drivers
Complex Rides – Ian Servantes – February 1, 2014

"You should never go into a shop, get an estimate, and automatically roll with it. Always price out repairs. RepairPal will give you a fair estimate and tell you which nearby shops are recommended. If a mechanic tries to fool you, show him the app and be all like, "Nah, son. Nah." "
The Cheapest Gas We've Seen in a While: Here's How to Get It
The Street - Ellen Chang - December 23, 2013
Before you hit the road, make sure to take care of any engine problems—stalling, hard starting or rough idling, said Bret Bodas, vice president of the automotive group at RepairPal, provider of auto repair and maintenance information. "Cold weather only makes engine problems worse, so be prepared," he said. "It is also a good idea to replace dirty filters—e.g. PCV, air, fuel."

'Tis the Season for Fender Benders and Expensive Car Repairs
ABC News - December 9, 2013
Tips to save at the auto repair shop, when winter weather increases car accidents.
How to avoid getting ripped off using online tools
CNBC.com - November 26, 2013
The most useful estimator I found unmasks the mystery of the costs of auto repairs, offered by RepairPal.com. Not only does RepairPal offer ZIP-code level pricing—a water pump replacement should cost between $263 and $368 in north-suburban Seattle—it also offers additional necessary information, like this: Water pump repairs often require belt replacement, particularly if fluid leaked on the belts. Getting a repair cost estimate takes only a moment, and it can save you hundreds at a repair shop.
Marketing Auto Repair Shops Becomes Easier With Mobile Apps
Small Biz Trends - Drew Hendricks - November 15, 2013
As with many other things, car owners can now turn to their smartphones for the task of finding an auto mechanic who can take care of their auto repair needs. Services like RepairJungle and RepairPal allow customers to receive online estimates for auto repair services via a mobile version of their site so customers can process requests from anywhere. Apps like the RepairPal app for iOS and Android devices provides customer reviews and the ability to locate a shop nearby. The app breaks down estimates by parts and labor costs and even connects you with roadside assistance.
RepairPal Launches Certified Shop Program For AARP Members
Brake and Front End - November 14, 2013
RepairPal has announced a new program that will give the nearly 37 million members of AARP 10 percent off the price of automotive services and repairs at participating RepairPal Certified shops across the U.S.

Auto Repairs Made Easier
Boomer Places - Robert Fowler - November 14, 2013
RepairPal is a company that evaluates and certifies auto repair shops based on a number of criteria. I looked into their service which offers to put you in touch with reputable and dependable auto repairs shops in your neighborhood which meets their criteria. An auto repair shop must undergo a comprehensive technical assessment by RepairPal's team of veteran ASE certified master technicians, must meet high customer service standards which they verify by interviewing customers of the auto shop. Additionally the shops must offer a 12 month / 12,000 mile warranty and guarantee to charge fair prices within the range of RepairPal's price estimator.
Websites give free cost estimates for car repairs
Journal Sentinel - Gitte Laasby - November 14, 2013
Consumers who need a car repair but are worried about getting ripped off by a mechanic can get free guidance online. RepairPal gives free estimates of how much it will cost to get a specific problem with a specific vehicle fixed at a mechanic where you live. The calculator lets you pick a make, model and vehicle year and a zip code.
How to Figure Out What Your Car Repair Really Costs
Yahoo! Finance - Bob Sullivan - November 13, 2013
A website named RepairPal is hoping to tip the scales back toward consumers with a simple online tool and app called RepairPrice Estimator. Drivers enter their ZIP code and service required, and it returns a price range and additional notes about potential repair costs.
RepairPal Launches Certified Shop Program For AARP Members
After Market News - November 12, 2013
"AARP is constantly looking for ways to bring great value to its members," said Angela Jones, senior vice president of business development and lifestyle products and Services at AARP Services Inc. "The new relationship with RepairPal provides members with access to certified repair shops in their communities and promises to deliver great value while helping members save real money."
RepairPal Partners with AARP
Ratchet + Wrench - November 12, 2013
RepairPal announced a new partnership on Tuesday with the AARP, creating a program that will allow AARP members to receive discounts at RepairPal's certified repair shops. With the agreement, RepairPal, which independently evaluates and certifies repair shops, will offer AARP members a 10 percent discount on all services and repairs at the more than 500 shops in its network.
Bits & Bytes: Adaptability could've saved Blockbuster as competitors thrived
Tulsa World - November 10, 2013
This one has been around for a while, but it's still the most useful way to get some research on your car problem before you take a mechanic at his word. Put in your situation, and RepairPal will give you an estimated cost and a list of mechanics around you. You also have access to roadside assistance organizations and a complete list of repairs through the life of your car so you no longer wonder whether you have to replace your air filters.
10 best car apps for smart phones
Yahoo! Autos - November 6, 2013
Auto mechanics don't have the best reputation for trustworthiness. Calling different mechanics around town for repair quotes can be a real pain. With Repair Pal, that legwork is done for you. Just select your car and the type of repair needed, and it'll spit out what you might expect to pay in your area. It's based on the repairpal.com Web site and functions the same.
Goss' Garage: Repair Pal
Motor Week - Pat Goss - November 1, 2013
Pat Goss and guest Brett Bodas discuss a new web-based service to help car owners locate a reputable repair shop and accurately estimate repair bills.
25 Apps to Save You Money
Mashable - Rebecca Hiscott - November 1, 2013
RepairPal eliminates the guesswork of finding a good mechanic. Tell them your car's make and model, and it'll give you a repair estimate and recommend "Top Shops" in your area.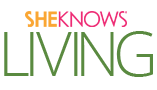 10 Questions to ask your mechanic before winter
She Knows - Christine Bryant - October 31, 2013
Have your mechanic check the tires on your vehicle for both air pressure and tire tread, says Bret Bodas, director of Automotive Professional Group at RepairPal and a veteran mechanic of more than 20 years. "Whether you live in a climate prone to rain or snow, you'll need tires that will provide adequate traction to keep you safe on the roads during tough winter weather," he says.

Top 8 IPhone Apps for Your Car
Top Cultured - Drew Hendricks - October 25, 2013
Finding a reliable mechanic can seem impossible, but if you need auto repair and don't know where to turn, RepairPal is a great sidekick. It can determine what price is fair for various procedures based on your specific model, and enables users to track your repairs.
Top 10 Driving Apps
The Huffington Post - October 18, 2013
Rated four and a half stars by Apple users, RepairPal is the go-to app for auto emergency help. The app estimates accurate service fees and will direct you to the closest legitimate repair shop. It keeps track of your repairs and contacts roadside assistance if need be. It was also rated an New York Times App of the week.
5 Car Apps That Make Your Life So Much Easier
Life Hack - October 15, 2013
Available for both iOS and Android phones, RepairPal makes unexpected repairs much easier. Never worry about where to find an auto repair facility again, because this app will find the one nearest to your location based on your mobile's GPS. This is important when traveling because one never knows when they are going to break down.
Apps For The Prepared Road Warrior
App Advice - October 3, 2013
RepairPal can help you at all points of your journey. The app can calculate, based on location and make and model, typical repair and service costs. This can help you get on the road safely. Once on the road, the app can help you contact emergency services and get help quickly. It can also find nearby repair shops for the unexpected repairs that occur on the road.
Top 5 Must Have Apps For Car Lovers
tecHTwick - Sakshi Sharma - October 2, 2013
Car break-down is one bad dream that nobody wants to live. The garage mechanics charge hefty amounts for repairing the damage, burning a hole into your pocket. But here is an app, RepairPal, that has come to your rescue. This car app tells you the exact and a fair price and one does not have to worry about paying huge garage bills.
6 Apps to Help Find Repair Services
Apartment Therapy - October 2, 2013
Not everyone is a trained mechanic, so when it comes to taking an automobile to a trained professional, I highly recommend RepairPal as a first step to getting back up and running. Whether it's for a roadside breakdown, or the investigation of a peculiar sound emanating from your engine, RepairPal can be used to send your car's model/make/year information, a repair query, and then in turn offers feedback about what the issue might be, alongside a repair estimage, and even helps locate the right local mechanic for the job.
Best Car Apps
Extended Vehicle Warranty - October, 2013
It is really frustrating to pay too much for a repair; but, if you don't know your prices, or if you break down on the side of the road in an unfamiliar area, you could find yourself paying much more than necessary. The RepairPal app will tell you the fair or average car-specific price for various repairs. It will even identify your location and give you the information for reputable repair shops in your current area and put you in touch with a roadside assistance service if necessary.
100+ Travel Apps and Resources for 2014
Move Hub - October, 2013
Repair Pal - Find trustworthy mechanics anywhere in the US.

Five Ways to Save Serious Money on Car Repairs
Lifehacker - Alan Henry - September 19, 2013
If you're not into car forums, try RepairPal, a service we've mentioned before that does the legwork of finding a good mechanic for you. Give them your car's make and model and the type of repair you need done, and they'll do the rest.
America's Car Show
Sirius Radio Channel 108 - Tom Torbjornsen - September 14, 2013
RepairPal is a site where you can go and get information regarding how much your repair should cost, what the labor figure should be, what the price of the parts should be, and what they are in process of doing right now is building a network of high quality automotive repair facilities across the country — something that I have wanted to do for a long time. I am glad to see them taking the reigns and running with this concept, because people really need to know where to go when they have an automotive repair.
Download the MP3 of America's Car Show, hour one.
Download the MP3 of America's Car Show, hour two.
7 Ways To Save Money with Mobile Technology
Yahoo! Finance - Monica Ricci - September 10, 2013
Price comparison apps such as GasBuddy, Amazon Price Check, RepairPal and Redlaser let you research prices on gas, Amazon products, car repairs and general retail items from wherever you are. In just moments you'll see if you should buy now or wait and shop elsewhere for the best price.
Need a Good Mechanic? Fill Up on Recommendations at RepairPal
Xconomy - Elise Craig - August 19, 2013
As the amount of time that drivers hold onto their cars increases, so does the need for repairs. Back in 1930, the average lifespan of a car was 6.75 years; today's owners are keeping their vehicles for almost twice as long: an average of 11.4 years. And that extended relationship means that the importance of auto repair is increasing, says RepairPal CEO Art Shaw. "A lot of the focus of the industry is the purchase of the car, and that has moved online," he says. "But service is incredibly fragmented and has so little transparency. We're trying to change that."
Is It Worth Keeping Your Old Car?
FatWallet - Melissa Schraiber - July 22, 2013
Tip: Use Repairpal's Repair Estimator. It's a quick, smart tool to use to estimate repairs, and segments it into labor and parts. There you can also find a Top Shop in your area, which I also found to be handy.
Real Money
ABC News with Diane Sawyer - July 20, 2013
...And in San Francisco the Raybrands [are] using RepairPal to find out how much those auto repairs should really cost.
Reducing Car Repair Costs
News Channel 6 - July 16, 2013
Phil Reed, from edmunds.com, the consumer authority on the car industry, says car owners like the ray brands don't have to spin their wheels. To figure out the going rate for repairs before you call your mechanic. Tip number one, use this free app called RepairPal.
Taking a Bite Out of Costly Car Repairs
ABC News with Diane Sawyer - July 15, 2013
To figure out the going rate for repairs before you call your mechanic, tip number one, use this free app called RepairPal. Their suv needs a big tuneup. We typed this list in and they tell us the average being charged for the same service to others in your community.
App of the day keeps your car on the road, money in your wallet
Times Herald - June 27, 2013
Cruise Week continues with another automotive app of the day. Sorry to be a downer, but owning a car comes with responsibilities. Like dogs and kids, they don't take care of themselves, you know. Fortunately, there is an app for that. Actually, there are several, but the best is called RepairPal and it's free. It has won a big pile of awards and many reviewers say it is the best thing since chrome hubcaps.
All Things Appy: 5 Best iOS Car Apps
Tech News World - June 12, 2013
Here's a way to avoid being bamboozled by your auto mechanic. RepairPal lets you know the fair price for an auto repair. Just punch in the job and the app provides an estimate based on labor and parts. Use it to price compare with your auto shop, or let it help you find an auto shop to get the job done. The app suggests best practices when making the repair, and also common symptoms and what might need doing. This is an example of an app that could make your smartphone pay for itself.
Shop Certification on the Rise
Ratchet+Wrench - June 3, 2013
Few things strike as quickly and cost as much as auto repairs. The worst part is that it's only when we have to take our car into the shop that we realize just how much we depend on the old clunker. Well, RepairPal won't save you from having to get your car fixed, but it will help you locate the quickest, most inexpensive repair shops in your area. It also provides an estimate on how much you should be paying, just in case you need a second opinion.
The 10 best money saving apps on iOS
Technology Tell - Rick Delgado - June 1, 2013
...[Joe] Jacobs earned the Top Shop certification through RepairPal in September 2012, an organization that certifies repair shops for adherence to business standards such as work quality, equipment and tooling, and training. "Certifications help shops stand out from the rest of the group. If you're able to differentiate yourself with a third-party certification, that lends much more credence to your story," Jacobs says. "Customers walk through your doors with much more confidence if they're able to find that you've been verified for things like warranty, price, quality and service."
The Atlas is Dead - Long Live the Apps
MotorTorque - May 31, 2013
Repair Pal gives you information on all the nearest repair garages to your location, as well as price estimates on what repair you need done. By inputting your make and model vehicle, then your location and required repair service, the Repair Pal app gives you all the locations of appropriate garages near you - accompanied by price estimates for the necessary repair. The Repair Pal app even gives you a contact number for the garage and its distance from your location.
Money Quick Tips: Cutting auto repair costs
USA Today - Reginia Lewis - May 31, 2013
In this Money Quick Tip, we take an up-close and under-the-hood look at the true cost of owning and maintaining a vehicle and ways to curb repair costs. The website and app for Repairpal can help chart the projected costs of owning and repairing a vehicle. The site also rates repair shops.
Bret Bodas Director Automotive Professional Group
Motor News Weekly - Bob Long - May 19, 2013
Host Bob Long talks with Bret Bodas about the very cool RepairPal and Top Shop.
How Apple and Google may revolutionize safety in cars
Torque News - Don Bain - May 10, 2013
Admittedly, third parties develop apps like this, but Apple enables it to educate drivers and presumably save lives via their products. Another such is RepairPal, an app that helps you identify repair costs, find nearby mechanics, rate their reliability and thus help you maintain a safer vehicle to drive. Whether it's a needed battery or a sensor replacement the app provides an estimate based on both dealerships and private shops, a breakdown of parts and labor costs, and red flags you should be aware of on top of recommending and rating mechanics. Furthermore it can notify your roadside assistance or automaker's helpline if needed.

App-Armed and YouTube-Educated, Taking Care of My Baby
The New York Times - Joyce Wadler - May 9, 2013
There really should be an app for this stuff, I think. Poking around online a few days later, I find that there is: RepairPal. You put in your car's make and year and your ZIP code and it spits back estimates and the names of local shops. My radiator and hose repairs are estimated from $277 to $367. A few minutes later, I'm on the phone with a mechanic in the Bronx who gives me an estimate of $300. And when a customer representative from my old repair shop calls later that morning and offers to meet whatever price the other shops are charging, I finally know something about the repairs involved and tell him goodbye.
Cars' 11 most expensive features
Newsday - Mike Hanley - May 9, 2013
A 2013 Toyota Camry side mirror with its blind-spot monitoring system, for instance, could cost $397 to replace, according to RepairPal. That doesn't take into account other high-tech elements like integrated turn signals or power-folding functionality that are appearing on more cars.

Try these apps for when you hit the road
The Boston Globe - May 5, 2013
After entering your car's make, model, and other details, this app can give you estimates on what a car repair is likely to cost in your area. It can also help you find a repair shop and get real-world quotes on the work. If you log your vehicle's maintenance schedule, it will give you service reminders. It even helps you locate emergency assistance if you break down on the road. It's free for Android and iPhone.
John Paul AAA's Car Doctor talks with Bret Bodas of RepairPal.com
The Car Doctor - John Paul - May 4, 2013
RepairPal lets consumers find the typical cost of repairs as well as quality garages in their area. Bret Bodas talks with the Car Doctor about how it all works.
Top 10 Features with Hidden Costs
Cars.com - Kicking Tires - May, 2013
Take a close look at a newer car, especially one with a luxury badge, and you'll likely see a camera or two or a row of small round sensors. These have been added in the name of safety and convenience, but they're also highly susceptible to damage if they're located on or around the bumpers. According to RepairPal, expect to pay $860 or so to replace the backup camera of a 2013 Honda Accord or Toyota Camry.
Iowa shop receives 2013 'Facility of the Year' award
Parts & People - Matthew Sevart - April 30, 2013
[Chumbley's Auto Care], a NAPA AutoCare Center, was recently recognized as the 2013 ASA-Midwest "Facility of the Year" at the ASA-Midwest Vision Hi-Tech Training & Expo in Overland Park, Kan., in March. One of the keys to success is that Chumbley's, which is also a AAA Approved Auto Repair Top Shop, is service-ready for the vehicle makes and models that make up the bulk of his business.
RepairPal is Establishing a National Network of the Best Auto Repair Shops
7x7 Magazine - David Weir - April 25, 2013
Did you know that April is National Car Care Month? That means it's the perfect time to look into SF-based RepairPal, which helps you locate the very best mechanic to help you maintain your car within a fair price range.
Your Money Matters: Saving on car repairs
Consumer Affairs - Daryl Nelson - April 14, 2013
And in terms of fair prices for parts and services, Rudloff says the Internet is a great place to compare prices, and fellow ASA member Diane Larson agrees. "RepairPal has a great tool on their website," she says. "Enter your vehicle and repair needed. It will give you a range of where pricing should be for that job, and offer advice about the repair."
App Wrap: "SaferCar," "RepairPal"
NY1 - Adam Balkin - April 8, 2013
If your car is in bad shape or you're in need of a mechanic ASAP check out "RepairPal". Based on your location it'll help find you an auto repair shop. You can then through the app get an estimate on the job you need plus offers up some questions you may want to ask when you get to the shop. You can also keep track of your car, see what maintenance has been done and be alerted to your next service appointments. There's also a one button touch to get you immediate road side assistance. "RepairPal" is a free for iPhones and Androids.
How to Avoid Getting Ripped Off at the Mechanic
Fox Business - Donna Fuscaldo - April 4, 2013
When it comes to getting their car repaired, many consumers feel they are getting ripped off, a new survey by auto website RepairPal shows. According to the survey, which polled more than 2,000 car owners, 66% of respondents indicated they think they've overpaid for repairs to their vehicle while 38% said they worry they can't trust their mechanic.
Auto Repair Savings Tips
Farnoosh.TV - Donovan X. Ramsey - April 3, 2013
According to a study by RepairPal, three in four consumers have put off an auto repair for some reason and 11% admit to delaying maintenance, even when their cars's check engine light comes on. Sound familiar? Well, it turns out that many consumers avoid auto shops because they don't trust mechanics.
Your Money Matters: Saving on car repairs
WGN Chicago - April 1, 2013
In honor of April's National Car Care Month, Bret Bodas, Director of RepairPal's Automotive Professional Group, advises viewers on how to find a trusted mechanic.
App Wrap: "SaferCar" and "RepairPal"
Your News Now - Adam Balkin - March 30, 2013
If the car you own is in bad shape, sudden bad shape and you're in need of a mechanic ASAP, then check out RepairPal. Based on your location, it'll help find you an auto repair shop. You can then through the app get an estimate on the job you need. Plus, it offers up some questions you may want to ask when you get to the shop. You can also keep track of your car, see what maintenance has been done, and be alerted to your next service appointments.
Bay Area People on the Move
San Francisco Business Times - March 25, 2013
Kristen Stantion has been hired as Vice President of Marketing and Business Development by RepairPal, based in San Francisco.
Ask Farnoosh: Is premium worth it in high-performance cars?
Yahoo!Finance - Farnoosh Torabi - March 21, 2013
Not necessarily. The main difference with premium gas (besides the fact that it's 30 cents per gallon pricier) is that the octane rating is higher, which means the engine is less prone to pre-ignition or engine pinging, according to Bret Bodas, director of data at RepairPal, a site that provides auto repair information.
How to Not Get Ripped Off by Your Mechanic
Gizmodo - Andrew Tarantola - March 16, 2013
If you've just moved to a new town and don't know anybody yet, check out Cartalk.com and RepairPal for free local referrals to quality shops. Avoid reviews from sites like Yelp, as they are written almost exclusively by disgruntled customers.
Russian Startup Autosprite launches English version of auto repair platform
BetaKit - March 4, 2013
[Autosprite] faces competition in the U.S. market from RepairPal, which connects car owners with reputable repair shops in their area, and YourMechanic, a "we come to you" car repair solution that brings mechanics to a car owner's driveway or office to save them from going to a repair shop.
Are you a backseat driver?
myNationwide - March, 2013
"The driver may already be frustrated with traffic," says car-care expert Bret Bodas, a director with RepairPal.com. "You need to be careful not to add to that frustration. Unsolicited advice and other backseat driving can turn ugly quickly, resulting in driver distractions and even accidents. Knowing how and when to provide feedback is often more important than the feedback itself."
Try these apps for the road
Consumer Reports - March, 2013
After entering your car's make, model, and other details, this app can give you estimates on what a car repair is likely to cost in your area. It can also help you find a repair shop and get real-world quotes on the work. If you log your vehicle's maintenance schedule, it will give you service reminders. It even helps you locate emergency assistance if you break down on the road. It's free for Android and iPhone.
Copilots In Your Pocket
Outside Magazine - February, 2013
Punch in your vehicles year, make, model, and mileage and it predicts upcoming maintenance and — especially handy.
iPad Today, Episode 134
TWiT.TV - Leo Laporte & Sarah Lane - January 31, 2013
TWiT.tv's iPadtoday hosts Leo Laporte and Sarah Lane explore RepairPal's mobile application, finding a nearby shop with verified quality work that specializes in foreign imports, using the RepairPrice Estimator™ to determine a fair price for a clutch repair, and demonstrating how to request roadside assistance. The RepairPal segment begins around the web episode's 13 minute mark.
5 Premium Apps for Car Enthusiasts
Mashable - Daniel Watson - January 28, 2013
"With the help of RepairPal, you never have to worry about paying too much for a repair again. The RepairPal app tells you the fair price to pay for different repairs, for specific car models."
Finding car recalls just got easier
Consumer Reports - Liza Barth - December 10, 2012
In the past, Consumer Reports covered these alerts on our news blog. Now, with the help of a partnership with RepairPal, you can search for recalls right on the Consumer Reports website and in vehicle model pages.
Don't Get Taken for a Ride When it Comes to Car Repairs
DailyFinance.com - The Savings Experiment - Nadine Cheung - October 16, 2012
"A great place to start is on a site called RepairPal.com. This handy website not only helps you find the best mechanics in your area, but it also offers a list of common makes and models, as well as the problems you may experience with them."
'RepairPal' Gets Your Motor Running
PocketFullOfApps.com - Aaron Whitfield - September 13, 2012
"This free app for your favorite iDevices seeks to take the guesswork out of auto repairs for the average consumer."
Five handy smartphone apps for drivers
FoxNews.com - July 6, 2012
"Unexpected repairs to the family chariot can put an unexpected dent in your vacation budget. That's where the award-winning app RepairPal comes in handy."
Five Car Problems You Shouldn't Fix Yourself
The Car Connection - Bengt Halvorson - June 19, 2012
"'If you drive a '64 Chevy, then sure, you can save money and do nearly all the repairs yourself,' says Bodas. 'But on modern cars it's more like, maybe you save $50, or maybe you do $500 in damage.'"
The Top 10 Mobile Apps For The Hurricane Season
The Island Packet - Grant Martin - May 29, 2012
"If you should experience car trouble on your way out of the area, RepairPal tells you the right price to pay for your repair, finds the nearest recommended mechanic, tracks all your repairs and offers one-touch access to roadside assistance. Perfect for getting you and your family back on the road and out of harm's way."
RepairPal's New Rankings System Could Make Yelp's Mechanic Reviews Totally Pointless
Business Insider - Mandi Woodruff - May 1, 2012
"Now they've built a network of what they've deemed the nation's "Top Shops" – a ratings system designed by certified technicians to pinpoint the best shops in the country."
RepairPal now rates and reviews thousands of auto shops
CNET News - Rafe Needleman - May 1, 2012
"We're paying for our own repairs. And where are we going to take them for those repairs? A new RepairPal service helps you find the good shops."
Need A Car Mechanic? With RepairPal, A Higher Chance Of Satisfaction
The Car Connection - Bengt Halvorson - May 1, 2012
"Now for that second question—how to find a good, honest mechanic, if you can't find one through friends or co-workers—RepairPal is finally coming to the rescue for that, too. As of today, the site has a new Top Shop Network, which represents the upper echelon of repair shops."
Rich Brooks on money saving Apps
WCSH TV - Rich Brooks - March 27, 2012
"Find a shop, get an estimate of what things SHOULD cost and what questions you should ask, and load in your own car so you can see the required/recommended maintenance."
Don't Get Ripped Off on Repairs
Redbook - Melanie Abrahams - January 25, 2012
"No offense, repair guys, but we don't always trust your fuzzy math. So we asked three Ms. Fix-Its how a sister can avoid getting suckered. The #1 Car-Repair Rip-Off: engine work. Beat The Swindle: Tell your mechanic that you want to see any parts they remove and replace. "That way, they have to come clean about exactly what they did under your hood," says Bogi Lateiner, owner of 180 Degrees Automotive in Phoenix. And visit repairpal.com, where you can find the reasonable price range for many common fixes at shops in your city."
Website Allows Users To Visit Mechanic Armed With Knowledge
CBS Denver - Suzanne McCarroll - January 16, 2012
"Perhaps a fan belt is broken. Or worse yet, front brake pads and rotors need resurfacing. RepairPal.com allows users to put in the make model and year of a car, the repair needed and the user's zip code. It then it tabulates what that repair should realistically cost."
Automotive App of the Week: RepairPal
Edmunds.com - Gretchen McFarlan - January 6, 2012
"Smartphone apps allow drivers to stay connected so that information and services are just a few taps away. RepairPal harnesses that connectivity so you can be confident you'll get reliable and fairly priced auto repair service anywhere in the U.S."
New technology keeps mechanics honest
WDIV - Detroit- Craig Clough - December 25, 2011
"You don't have much of a choice but to get the repairs, At the same time, you don't want to get ripped off. Now, with the help of a little 21st century technology, you can quickly and easily double check any mechanic's honesty. RepairPal.com launched in 2007 to "provide drivers with the most accurate, unbiased and useful car ownership information available," according to its website."
Auto Shop: Tips for finding a reliable mechanic
MSN Money, News Center - David Pitts - December 16, 2011
"Older cars are no longer under warranty so owners are paying for more repairs out of their own pockets, said Art Shaw, CEO of RepairPal Inc. in Emeryville, Calif., which offers repair estimates and shop recommendations. Maintenance costs are becoming much more important because they're a significant chunk of the average car owner's budget. It all adds up to underscore that finding a trustworthy mechanic should be a top priority."
Website Helps You Figure Car Repair Costs

ABC News - Daphne Munro - August 12, 2011
"RepairPal won't fix your car, but at least it gives you an idea of whether you are getting a fair price. You can also see what common problems other members are having with their similar model cars, so you can identify any problems with your vehicle."


Help Is Just an App Away
Los Angeles Times - Terry Gardner - June 26, 2011
"RepairPal uses GPS to locate repair shops, provide ballpark estimates and find roadside service. Shops with sponsored listings usually appear first. Free for iPhone and Android."
Site, Apps Give Auto Repair Estimates
FOX 9 News- Kelsey Soby - June 12, 2011
"Getting money-saving knowledge just got easier thanks to the website RepairPal.com, where users can find answers to commonly-asked questions based on their car's make and model and get price estimates, including how much the part should cost and how often it should be replaced."
Car repair estimates on the Web
Bankrate.com - Kristin Arnold - May 16, 2011
"Some individual websites, like RepairPal.com, will give you a range of estimated car-repair costs, factoring in the difference in the cost of original manufacturer parts and less expensive aftermarket parts. The estimate also reflects how much the repair would cost at a dealership versus an independent shop."
Cruise the Web for Car Repair Estimates
Bankrate.com- Russ Heaps - March 25, 2011
"Although consumers always have the opportunity to use the Yellow Pages and phones to obtain a "second opinion," it is time-consuming. A quicker way is to type "automotive repair estimates" into Google. This will bring up a list of websites that provide ballpark estimates for specific car repairs. RepairPal.com has been active since June 2008 and is accessed by about 22 million visitors annually."
5 Things Worth Haggling Over
MSN Money, Saving and Spending - Liz Weston - February 16, 2011
"Finding a mechanic you can trust is a key ingredient to keeping your car well-maintained and reliable. But that doesn't mean you have to pay whatever the mechanic wants to charge. Even if your car is dead on arrival, you can check RepairPal to see how much a repair should cost and pay to tow it to another mechanic if the quoted price is out of that range."
6 Apps That Save You Money On Your Car
Financial Edge by Investopedia.com - Porcshe Moran - February 16, 2011
"This highly rated app gives drivers peace of mind when dealing with auto repairs. Users can compare service estimates and shop and dealership ratings to find the best value. The Android, iPhone and mobile web app has received accolades from The New York Times and iTunes."
Switching to Verizon iPhone? 16 Money-Saving Apps
CBS Money Watch - Farnoosh Torabi - February 9, 2011
"Ultimately, it's the iPhone's growing library of applications that's winning me over. Whether you need roadside assistance or a tune up, this app will find you the nearest help. If you're thinking about a repair, it will also give you some pricing advice. Cost: Free"
Websites Detail What Auto Repairs Cost
Ward's Auto - Steve Finlay - October 5, 2010
"Satisfied and savvy car buyers typically know vehicle pricing before going into a dealership and realize they got a good deal driving out in a newly purchased vehicle. Such pricing transparency, largely brought about by the Internet, is expanding to the service department."
Repair Your Old Car or Buy a New Car?
Bankrate.com - Tara Baukus Mello - October 2010
"How much does the repair cost? Get a couple of quotes on the cost of the job. You can call mechanics or dealers in your area and ask them to quote the job for you. They can do this without seeing the car as long as you know what repair is needed. Have them give you the estimate in writing or try an online quote service such as RepairPal to get estimates. While the cost of the parts is not likely to be much different -- if it is, ask why -- labor rates can vary from shop to shop and you can possibly save some money by choosing a different mechanic."
Great Freebies All Around You
CBS News Early Show - Rebecca Jarvis - September 8, 2010
"We always talk about arming yourself with information before spending mucho dinero. Well, RepairPal.com is exactly that kind of FREE service."
Fabulous Freebies 2010
Kiplinger - Erin Burt - September, 2010
"It won't fix your car free (darn), but RepairPal.com will help you find out whether your mechanic is quoting a fair price."
Facing Car Repairs? Find Out What the Job Should Cost
AARP Bulletin - July 1, 2010
"Facing car repairs? First visit RepairPal.com to find out what the job should cost. The site gives free quotes based on surveys of thousands of shops."
Top 50 Web Tools 2008
LAPTOP Magazine - Scott Stein - November 2008
"Adding a little Web 2.0 to your automotive life, RepairPal calculates estimates on repair costs for ... both OEM and aftermarket suppliers."